Part two of our blog series featuring the complete line of Drive Solutions from Hammond Power Systems (HPS).
HPS Drive Isolation Transformer
Need a transformer that will meet the rugged demands of both AC and DC variable speed drives, and  provide any required voltage change? Look no further than HPS Drive Isolation Transformers (DITs). As you know, harmonic distortion generated by non-linear loads can cause harmful effects on the transformer and electrical equipment connected to the circuit. DITs will isolate the source and loads of VFD applications to create isolation as well as impedance to the line.
DITs offer the following benefits:
Changes voltage where required
True electrical isolation and dedicated grounding point
Limits maximum short circuit current
HPS Multi-Pulse Transformer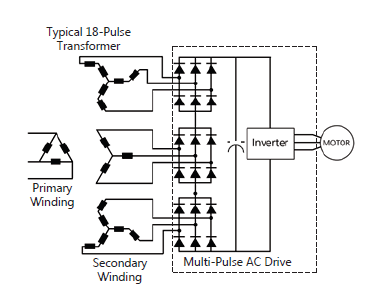 Drive systems have unique characteristics that require specific solutions to create efficient performance.  HPS's Multi-Pulse transformers are designed for harmonics, voltage distortion and other features, such as providing the supply voltage with the desired phase angle between secondary voltages for VFD systems/converters.
HPS has significant experience with 18, 24, 36, 48 pulse drive/inverter duty transformers and auto-transformers in both low and medium voltage applications.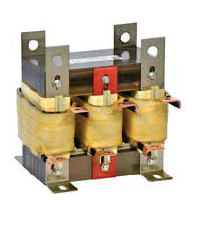 Custom Reactor Solutions
Both iron and air core reactors are provided by HPS as well as chokes for a variety of low and medium voltage solutions:
DC link chokes
Current limiting reactors
Additionally, HPS supplies reactors to be integrated as a component in a variety of filters and harmonic traps
Want to see the complete line of drive solutions offered by HPS?  First, DOWNLOAD the BROCHURE. Then click here to reach one of Standard Electric's Technical Specialists.
---
Standard Electric Supply Co. is a family-owned distributor, built on delivering outstanding service. For over 100 years, Standard Electric has been the best at what they do; delivering top-quality products, outstanding service, and providing value-added services to customers across the Midwest. Visit standardelectricsupply.com to see how Standard Electric can become the solution to your needs.