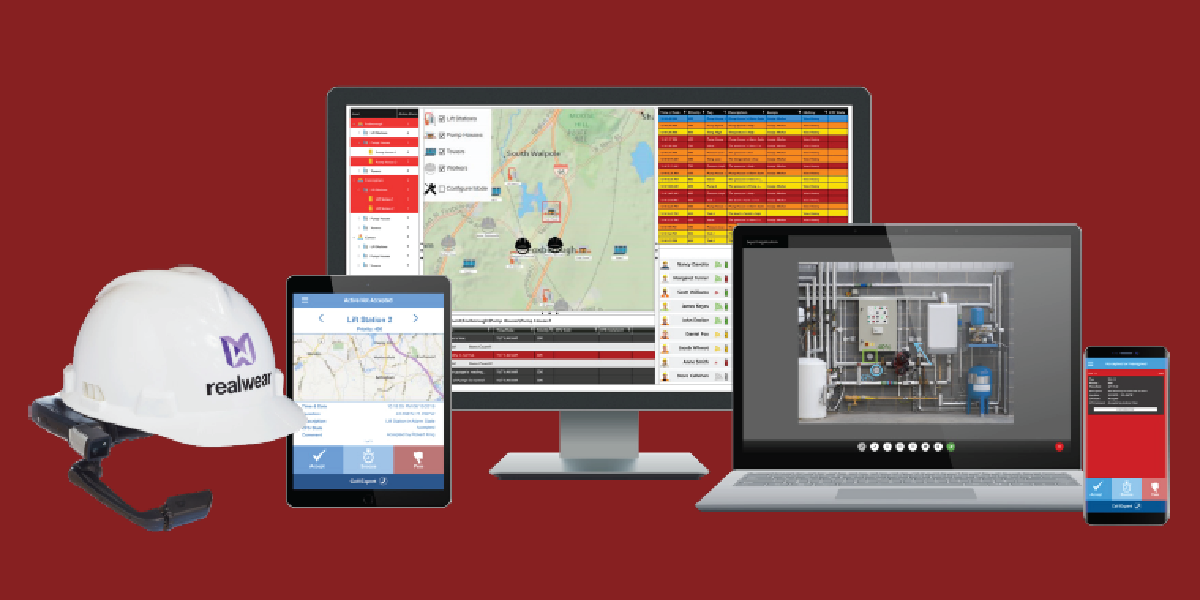 Ready to streamline the efficiency of your field service organizations through intelligent scheduling and guaranteed notifications? Meet CFSWorX by ICONICS.
With an easy-to-use map overlay, the CFSWorX allows organizations to see exactly where their field service workers are at all times. When an alarm or fault is triggered at a nearby site, CFSWorX determines the proper worker for the job based on their location, schedule, availability and skill level, then sends a notification to the field worker's mobile device for immediate action.
Using real-time monitoring and notifications, integration with other systems, alarms and escalation, and an audit trail, ICONICS CFSWorX enables greater communications, efficiencies and productivity. It empowers field service workers and maintenance personnel to move past the legacy break/fix model towards more proactive facilities and equipment management. This enables organizations in any industry to reduce downtime and lower maintenance costs.
Here are some of the advantages of using the CFSWorX:
Reduced downtime amongst workers
Faster and more efficient communication
 It optimizes resources used
Allows field workers to work more efficiently
Works with ERP, CRM, and Directory Services
---
Standard Electric Supply Co. is a family-owned distributor, built on delivering outstanding service. For over 100 years, Standard Electric has been the best at what they do; delivering top-quality products, outstanding service, and providing value-added services to customers across the Midwest. Visit standardelectricsupply.com to see how Standard Electric can become the solution to your needs.