Designed to terminate electrical conduit through the wall of an enclosures, Myers hubs are quick and easy to install, and provide a secure termination. Myers hubs are the broadest, most complete offering for terminating Rigid/IMC to a box or enclosures, and are available in a wide range of styles, trade sizes and materials to meet your requirements and preferences. They are also available with multiple North American and international certifications to provide users with peace of mind.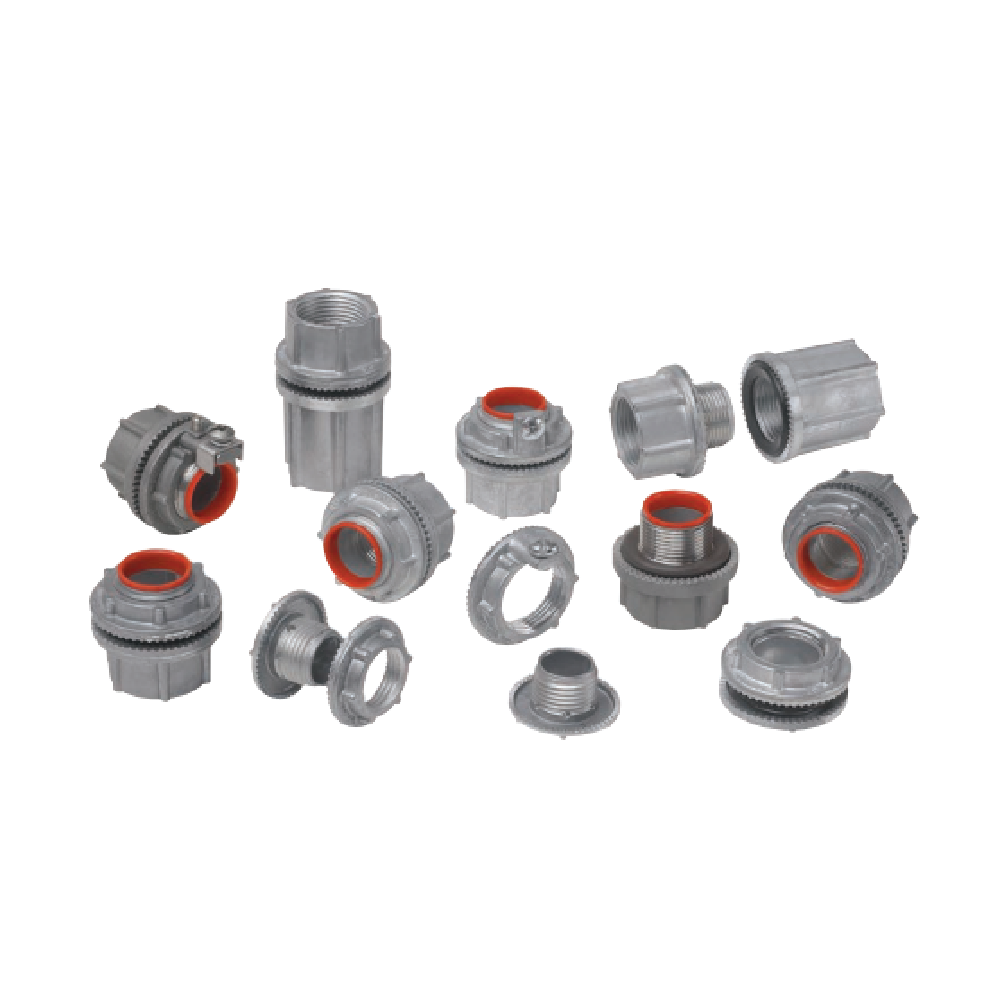 The unique design features of Myers™ hubs include:
Grounding screw for added safety
Strong, oversized vibration-proof nut with radial serrations assuring flush installation and positive grounding
Precision machine cut threads for positive fit and simple installation
Posi-lock insulated throat that cannot come out, with various standard sizes ranging from ½" to 4"
No welding, due to unique serrations on both the nut and hub that bite into metal, assuring a positive electrical ground.
Captive O-ring gasket that is impervious to corrosive moisture and petroleum products.
To learn more about the complete line of Myers™ hubs, download the brochure here.
---
Standard Electric Supply Co. is a family-owned distributor, built on delivering outstanding service. For over 100 years, Standard Electric has been the best at what they do; delivering top-quality products, outstanding service, and providing value-added services to customers across the Midwest. Visit standardelectricsupply.com to see how Standard Electric can become the solution to your needs.