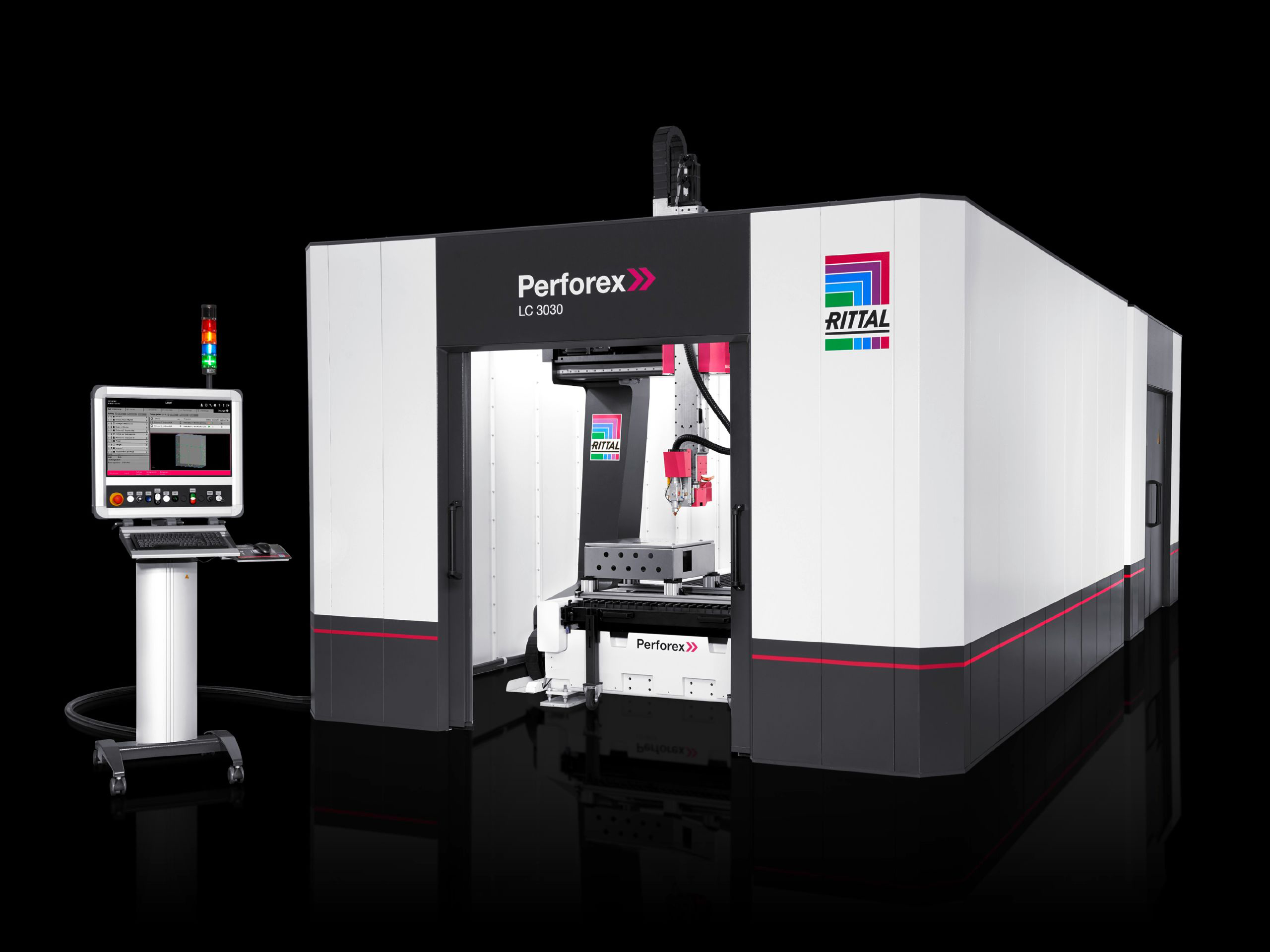 Original Equipment Manufacturers (OEMs) recognize that their labor costs are an expensive budgetary item. Whenever enclosure cut outs, drilling, and other modifications are performed, additional labor hours are incurred which add cost and may impede production. Even with the aid of experienced laborers, the possibility of human error exists which can contribute to costs as well. Using automation, however, can reduce errors, cut down modification time, and ultimately save companies production time and money.
Rittal, founded in 1961, is no stranger to automated services. Due to their automation expertise, they provide a wide array of enclosures that cannot be matched anywhere else. They provide a comprehensive list of modification and automation products, and with every purchase it means your projects and business are being supported every step of the way. For example, Rittal's CNC machines are accurate, reliable, and keep labor costs low by allowing the creation of custom templates. Imported CAD drawings guarantee that enclosure modifications will be precise.
Automated modifications flip the script when it comes to production work. Automated machining, due to its ability to operate at a higher speed and greater efficiency level, outperforms human labor, and provides a finished product that cannot be duplicated by hand tools. Modifications aren't just limited to the body of an enclosure either. A vast array of customization is also available for doors, roof plates, side panels and even unibody enclosures. Modification isn't limited to certain metals, as steel, copper, aluminum, and even plastic parts are all capable of being changed.
Communication is crucial to your success when it comes to production. Rittal's Industry 4.0 lets manufacturers take control of their workflow and observe the data you need to make informed decisions.
Rittal's engineering team converts DXF and CAD drawings and can assist you with all the accessories to make sure your jobs are completed with your required configurations.
Time, unfortunately, is a finite resource for your business. Rittal's automated services can help you make the most of that time by offering you customer support and engineering expertise. When it comes to your projects Rittal is ready to meet your needs today and beyond.
To learn more about Rittal's Automated Systems or their complete line of systems, click the link below and your Account Manager will be in touch.
---
Standard Electric Supply Co. is a family-owned distributor, built on delivering outstanding service. For over 100 years, Standard Electric has been the best at what they do; delivering top-quality products, outstanding service, and providing value-added services to customers across the Midwest. Visit standardelectricsupply.com to see how Standard Electric can become the solution to your needs.
Sharing this post