When it comes to winters in the Midwest, we run the gamut on cold and damp weather. We protect ourselves with our coats and gloves, but how do we keep our electronics safe?
Introducing the AX series enclosure, Rittal's newest series of enclosures with the outdoor market in mind.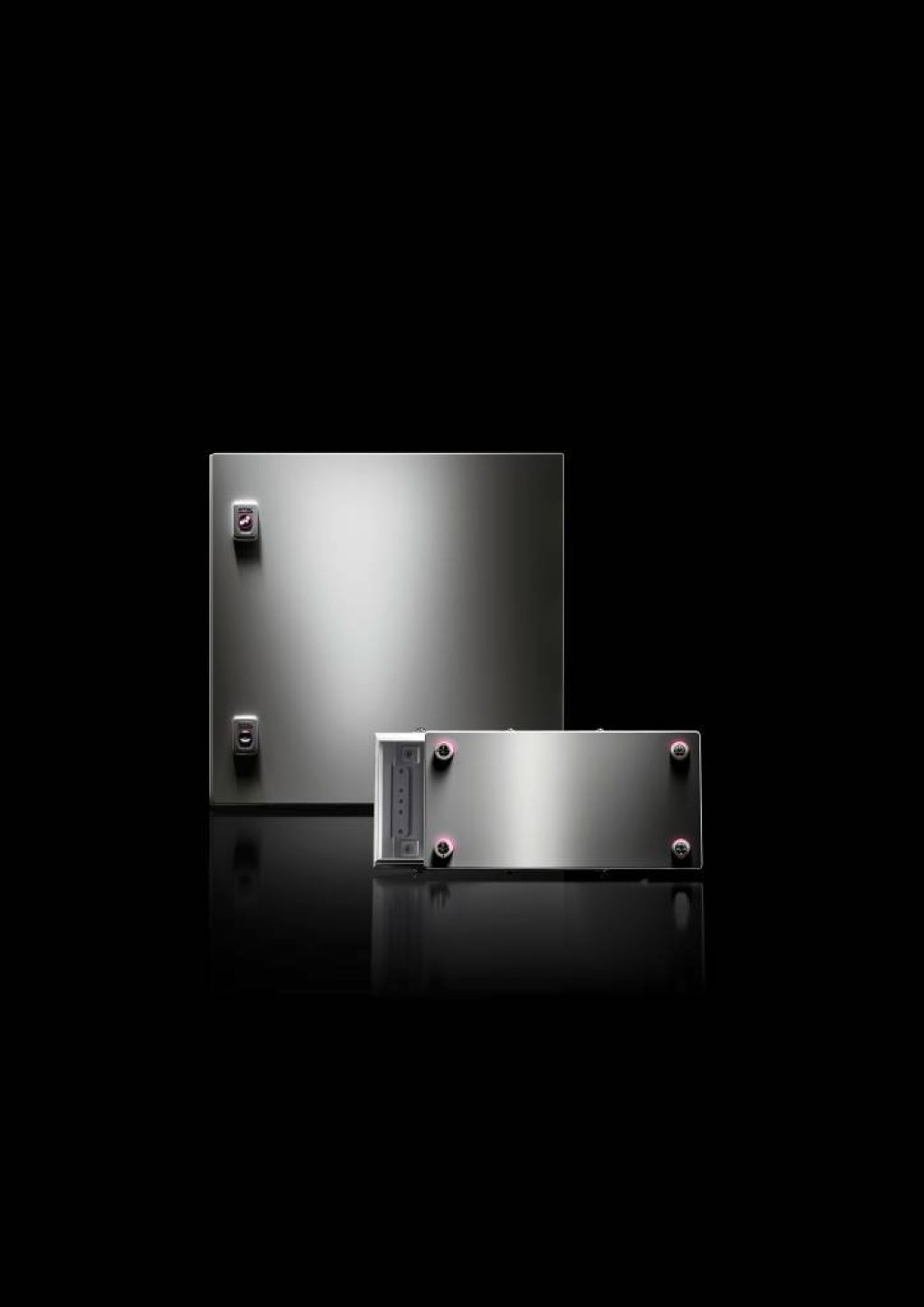 The Next Step in Innovation
Rittal's AX enclosure compliments the strength of the previous stainless-steel KS series, offering an enclosure that's suited for indoor factory or warehouse settings but can withstand a wide array of outdoor environmental extremes.
The new non-metallic design protects against, wind, rain and snow using a double seal system. This keeps your electronics and those who work with them safe. Their durability in the waste management industry and on rooftop HVAC units are just a few of the applications these enclosures are suited for.
Rittal AX features include:
Superior protection: Each of the 14 enclosures contain a double seal with an integral rain protection strip on the top and bottom edge of the door to protect the seal from dust and rainwater.
Outdoor market optimized: Fiberglass Reinforced Polyester enclosure is robust and suitable for all outdoor applications.
Ease of installation: AX enclosures offers maximum configuration freedom.
Setting standards: Enclosures are Industry 4.0 - compliant.
Rittal continues to be on the cutting edge when it comes to enclosures today. With a strong fiberglass material these enclosures will be serving their customers for years to come.
Think these would make a great addition to your facility? Click the link below to request a quote, and Rittal expert will be in touch!
---
Standard Electric Supply Co. is a family-owned distributor, built on delivering outstanding service. For over 100 years, Standard Electric has been the best at what they do; delivering top-quality products, outstanding service, and providing value-added services to customers across the Midwest. Visit standardelectricsupply.com to see how Standard Electric can become the solution to your needs.