Safe and sanitary manufacturing conditions are essential when it comes to the food and beverage industry. The food safe design and multiple approvals of LUTZE SILFLEX® FBP makes it the ultimate cabling solution for these demanding requirements.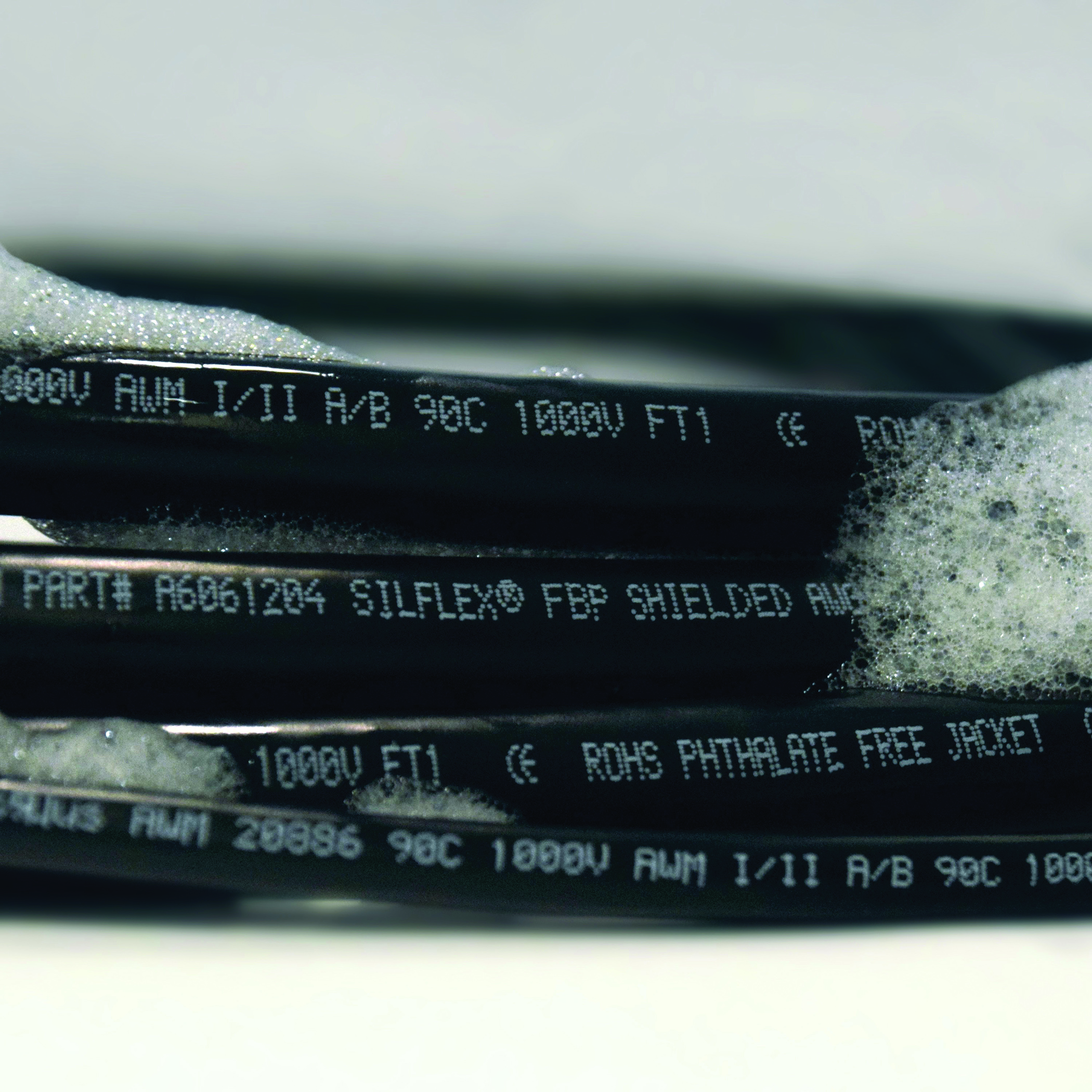 To maintain sanitary conditions, frequent and thorough cleaning procedures are necessary. These cables use a food safe jacket that is specially formulated to withstand harsh cleaning procedures and to meet the FDA's food contact requirements.
If a cable cannot withstand frequent washdown cycles, the cable jacket may become degraded. A damaged cable jacket will ultimately lead to cable failure and may pose a safety hazard. To ensure safe and continued operation, all cables for the food and beverage industry should be certified for washdown resistance. LUTZE SILFLEX® FBP cables are third party evaluated by Ecolab for resistance against the most common cleaning agents and chemicals used in food and beverage washdown procedures.
Features include:
Cables meet both UL and FDA requirements, streamlining inspections and reducing the need for exceptions to 21 CFR
Evaluated by Ecolab for resistance to commonly used cleaning agents
Cables may be run without conduit in some areas due to the external wiring approvals, washdown certification, and food contact rating
UL Recognized – 1000V 90°C AWM
Reduced diameter for easy routing
Food safe design reduces cabling as a contamination risk
LUTZE SILFLEX® FBP cables come in three configurations to meet your specific application needs:
Unshielded Control Cable A601
Shielded Control Cable A602
Shielded VFD & Motor Cable A606
---
Standard Electric Supply Co. is a family-owned distributor, built on delivering outstanding service. For over 100 years, Standard Electric has been the best at what they do; delivering top-quality products, outstanding service, and providing value-added services to customers across the Midwest. Visit standardelectricsupply.com to see how Standard Electric can become the solution to your needs.